Principal's Newsletter Sep 12
Posted: | Updated:
Falcon Families,
TOPS Vision: We are creating a school that empowers students to be active participants, leaders, learners, and contributors to social justice. In alignment with that vision every week I will highlight the work/actions/lives of diverse leaders committed to this work. I will also ask us to remember and share resources for families to use at home.
Ernest "Rip" Patton, Jr passed away this last month.
"Ernest "Rip" Patton, Jr., a civil rights activist and a veteran of the Freedom Riders, was born in 1940 in Nashville, Tennessee. From a young age, Patton desired to see societal change due to his childhood memories of observing the harsh effects of racial segregation in his neighborhood. The Freedom Riders were intergenerational and interracial men and women who courageously traveled together on buses and trains to challenge segregation in the interstate transportation system." Read more here: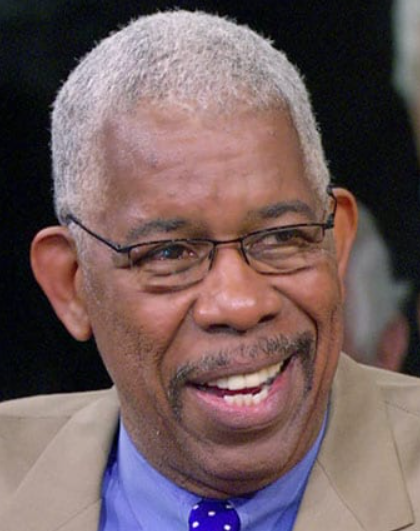 Remember 9/11
This weekend brings a lot of emotion as we remember and reflect on 9/11 twenty years ago. Many TOPS parents weren't parents then and our kids know of this day through our reflections, sharing, and stories. I remember I was getting ready to head to Roosevelt High School to teach science when my roommate told me to turn on the television. I watched as the tragic events unfolded and then drove to Roosevelt to teach my students. Every staff member I passed was in shock. What would we say to our students? How would we all process what was happening and continued to happen throughout the day, weeks, months?
As we engage in these conversations with our children/students, it is important to acknowledge the lives lost, those who were injured, and the service and sacrifice of the first responders and those in the military who gave their lives. It is important to acknowledge the wrongful targeting of Muslim Americans in the aftermath of this tragedy.
Dates to Remember:
Early Release Wednesday

Wednesday, September 15th, 8:55 am – 2:10 pm

Yom Kippur

Wednesday, September 15th at sundown.

First School Assembly Via ZOOM in classrooms

Wednesday, September 22nd, 9-9:30 am

First Site Council Meeting

Wednesday, September 22nd, 7-8:30 pm

Curriculum Night

Wednesday, October 6th (ZOOM, time is TBD)
IMPORTANT TO READ:
Bus Transportation:
Bus transportation continues to be inconsistent over the next month as we don't have drivers for 4 out of the 6 routes. If you can transport students riding 573, 574, 577, and 578 until more drivers are hired and trained, that would be great.
Buses 575 and 576 are arriving. 575 will continue to be at least 30-40 minutes late in the afternoons.
We will continue to communicate early with late bus information through Talking Points (texts).
Pick Up:
The parking lot is CLOSED for pick up.
Please DO NOT park on Louisa to pick up students. We have numerous cars that are transporting our students in our special education program.
Technology:
Middle school laptops were distributed last week.
iPads (k-2) and laptops (3-8) will be handed out to students over the next week. We will start with our middle school students and work backwards to our kindergarteners.
When picking up a device, we are asking families to sign an agreement form and provide a $25 usage and repair fee. Families can use School Pay to pay the $25 fee. Schools will work with families unable to pay the fee on an individual basis. All students will receive a device that need a device.
Elementary Instrumental Music (Grades 4 & 5):
Will start the week of September 20th.
Please see separate emails sent with additional information and required paperwork.
Parent/Family Google Groups:
TOPS families use Google Groups to stay connected with each other, to receive announcements, and to discuss any concerns or questions with their site council reps. It's an important channel for building community, especially when our opportunities for in-person connections are limited by pandemic precautions. Find and subscribe to groups here.
Lunch:
Free full lunch meals for ALL students.
Individual milk is NOT available at this time (more information to come).
Please make sure your student has a water bottle for daily use. If one is needed, please let us know.
Girls on the Run:
TOPS' Parents are hosting Girls On The Run (GOTR) and Heart & Sole (H&S) teams this fall. This is a fantastic program inspiring girls to be joyful, healthy and confident using a fun, experience-based curriculum that creatively integrates running. GOTR is the team for 3rd, 4th and 5th grade girls. Heart & Sole targets the same goals in a manner developmentally appropriate for middle-school girls.
The H&S team will meet on Mondays from 3:30 to 5pm and on Wednesdays from 2:15 to 3:45pm. The GOTR team will meet on Tuesdays and Thursdays from 3:30 to 5pm. All meetings will take place outdoors in front of TOPS on Franklin (with use of a canopy if needed). The program starts the week of September 20th (very soon!). There are scholarships available, including full scholarships if needed. To register, go to: https://www.gotrpugetsound.org/Register-Now
If you have any questions or need a full scholarship, please contact Tina Shereen at shereen@uw.edu or 206-851-5411. Also, please let Tina know if you, or someone you know, might be interested in volunteering. Our Heart & Sole team is in need of one additional volunteer coach.
What I am reading:
Fiction: The Challenger by Taran Matharu. The second in the Contender book series. Cade and his friends survived the first round of the Pantheon's games. The next round is about to begin, how will they fare? If they lose, Earth will be decimated.
NonFiction: Caste by Isabel Wilkerson. A must read.
Videos of the week:    
Joke of the week:
Q: When does a joke become a 'dad' joke?
A: When it becomes apparent.
---
Stay healthy, be safe, mask up!
Amy