Principal's Newsletter Sep 19
Posted: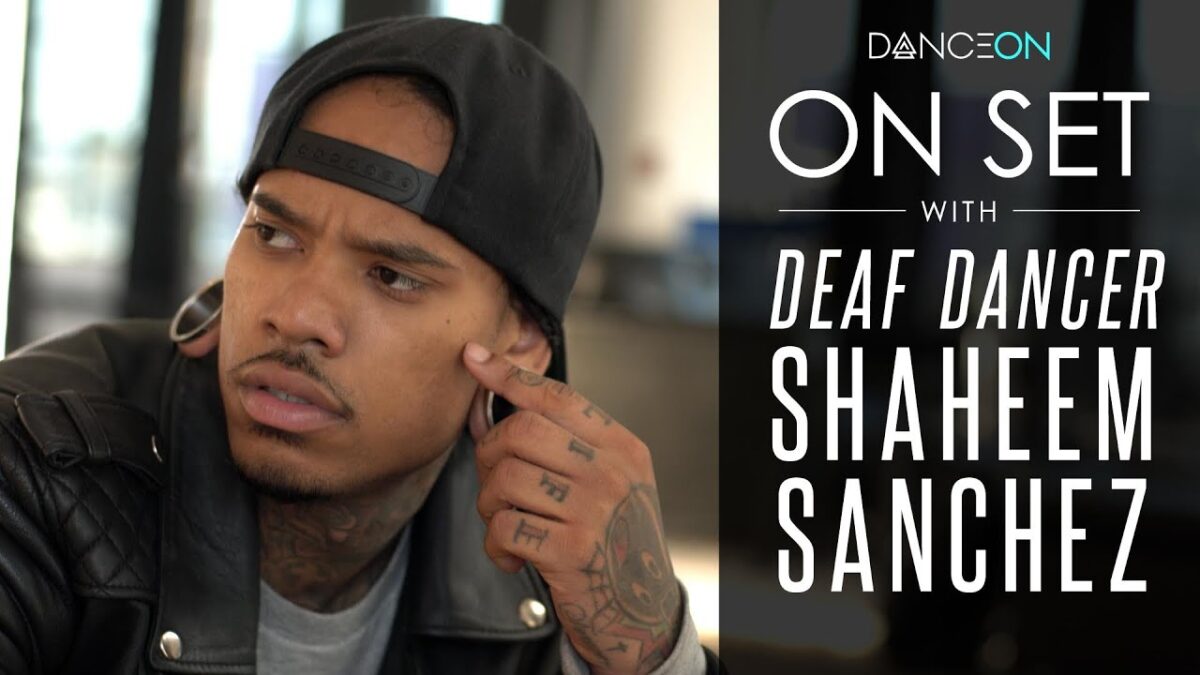 Falcon Families,
TOPS Vision: We are creating a school that empowers students to be active participants, leaders, learners, and contributors to social justice. Please make sure to read the teachers emails sent on Friday.  This week I am highlighting Shaheem Sanchez.
Shaheem Sanchez "Shaheem is a deaf dancer and actor who's pioneered American Sign Language (ASL) dancing. Shaheem was inspired to dance by his dad who passed away before he was born. He watched videos of his dad dancing and he was enamored."
This Week at TOPS
Wednesday, September 22nd:
All School SEL Assembly, 9-9:30 am via ZOOM in classrooms
Early Release, School out at 2:10 pm
Site Council, 7 -8:30 pm.
Friday, September 24th
Curriculum Night 
Wednesday, October 6th (ZOOM, 6pm-8:30, more detailed schedule to come)
Important to Read
September SEL Theme is COOPERATION:
What is cooperation? Working together and helping others!
Questions to ask your student:
Do you like working together with other people? Can you name some things you do at home that require Cooperation or teamwork?
Who is someone you love to work with? What makes it easy to Cooperate with them?
Bus Transportation:
Bus transportation continues to be inconsistent over the next month as we don't have drivers for 4 out of the 6 routes. If you can transport students riding 573, 574, 577, and 578 until more drivers are hired and trained, that would be great.
Buses 575 and 576 are arriving. 575 will continue to be at least 30-40 minutes late in the afternoons.
We will continue to communicate early with late bus information through Talking Points (texts).
Protect your family from the flu!
The Seattle Visiting Nurse Association will be offering flu shot clinics this fall. All SPS students, families and staff are welcome to attend. Insurance, including Apple Health, Medicare is accepted. Appointments will be required. Information about immigration status is not collected. To register for appointments, visit the district webpage.
School-based health centers located in many of our schools also offer flu shots to any SPS students, even if student does not have insurance. For a list of schools with school based health centers, visit here.
Your school nurse can help you to get a flu shot in either method.
COVID Symptoms
K-covid-19-screening-flow-chart.pdf
Students with one or more of the following symptoms (fever, cough, loss of taste or smell, chills, shortness of breath/difficulty breathing, fatigue, headache, muscle pain or body aches, sore throat, congestion or runny nose, nausea or vomiting, diarrhea) MUST stay home.
Students MUST have a negative COVID test results in order to return to school.
Please email test results to tops.attendance@seattleschools.org AND mhsherling@seattleschools.org
Masking, Water Bottles and Rainy Cold Weather Clothing:
Students are doing an amazing job with masking. Please remind your student the importance of masking during lunch when they are talking to friends.
Please remind students to bring a water bottle to school.
The rainy and cold weather is coming. Please make sure your student has a coat, hoody or rain coat for the colder and rainy weather. We WILL be going outside for recess!
Cell Phone Policy
We are a student "cell phone free zone" from the time school starts until the end of the day.
Student are expected to turn off their cell phones and put them away.
See attached letter for more details.
Tech Distribution
Students in grades 1-3 and 5-8 have received their tech (iPad or laptop).
Please communicate directly with your student's classroom teacher regarding whether the technology is going to be traveling to and from school everyday.
Kindergarten and 4th grade receive tech in the next week.
What I am reading
Fiction: The Champion by Taran Matharu. The 3rd book in the Contender book series. Cade and his friends attack and defeat an alien "enemy" in order to save Earth. How do they now fight the "gods" controlling their future and that of other planets?
Black Boy Joy edited by Kwame Mbalia. "From seventeen acclaimed Black male and nonbinary authors comes a vibrant collection of stories, comics, and poems about the power of joy and the wonders of Black boyhood."
NonFiction: Caste by Isabel Wilkerson.
Recommended Movies to Watch
Videos of the week    
Joke of the week
Q: What did the buffalo say to his son when he left for college?
A: Bison.
Don't forget to check out the TOPS website (https://topsk8.seattleschools.org/) for more events, timelines, etc…   
Stay healthy, be safe, mask up!
Amy