About
About TOPS
Who We Are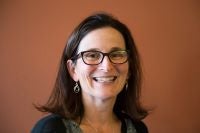 TOPS (The Option Program at Seward) is a dynamic and diverse K-8 alternative school in the Seattle Public School District, and has been one of the most successful programs in Seattle for the past 35 years.
Our curriculum focuses on the integration and transfer of learning from grades K-8. We emphasize mastery in writing and math, as well as in reading, language arts, science, social studies, art and physical education. Themes concerning social justice and compassionate citizenship are woven through the curriculum in every grade.
Instructional strategies encourage concept development, visual thinking, problem solving, communication, higher-level thinking and cultural diversity. Responsibility, respect and cooperation form the basis of classroom discipline.
---
Mission and Vision
We are committed to educating our students by using an anti-bias, multicultural approach in a safe and stimulating environment. We help all students to learn, to understand and honor diversity, to respect and care for themselves and others, to be responsible, and to achieve a high level of academic excellence. By eliminating the achievement gap, we include students historically underserved by the public school system and help all students to meet or exceed standards.
Vision
We are creating a school that empowers students to be active participants, leaders, learners, and contributors to social justice.
---
Land Acknowledgement
We acknowledge that we gather on the stolen traditional land of the Coast Salish Peoples, including all tribes and bands within the Duwamish, Suquamish, Tulalip and Muckleshoot Nations. We honor with gratitude the land itself and its original caretakers, who are still here.
---
TOPS History
The Option Program at Seward has a rich history reflecting the development of public alternative education and powerful community relationships. Committed and active Seattle parents first developed the plan for a new alternative elementary program in 1974 and were temporarily housed at Latona School in the Central District. In the 1976-77 school year the program, initially called Garfield Area Option Program (GAOP), relocated to Stevens Elementary School. It operated out of four small portables situated on the blacktop playground at Stevens. In 1980 the school District reorganized area boundaries doing away with the Garfield Area. The program changed its name to TOPS (The Option Program at Stevens).
By this time TOPS was one of the most popular alternative education programs in the city and had incorporated both TOPICS and CITY SCHOOL as major features of its program. An important element of the TOPS philosophy has been its relationship to its urban setting and Seattle's diverse communities using those in its mission, teaching methods, and enrichment programs. Over the years many enrichment programs at TOPS have been developed to engage children's many learning styles, and interests. 'Children and Architecture', exceptional drama productions, and the 'Underground Railroad project' are a few examples of the educational opportunities created by teachers and parents.
TOPS continued to gain in growth and popularity but simultaneously suffered from poor facilities. Until 1988 the portables had no running water or restrooms. That same year staff and parents engaged in a planning process to decide the future of TOPS in response to the district's "Plan to Strengthen Seattle Schools". This plan recommended that all alternative programs be sited on their own campus and be large enough to meet the District school threshold of 300 students. At that time TOPS was a K-5 program with 160 students. In December of 1989 the School Board accepted TOPS proposal to expand to a K- 8 grade program and be moved to the unused Seward School. In the fall of 1990, while still on the Stevens campus, TOPS started the school year with its first sixth grade class. In the fall of 1991 TOPS moved into Seward school.
TOPS relocation in 1991 heralded the revival of Seward School, a national and local historic landmark. This was accomplished in partnership with the Eastlake neighborhood and with a vote of support from its Community Council. Seward School is a collection of wood and brick structures. The cafeteria is the oldest school structure in the city built in 1892. The wood building on Franklin was built in 1902, and the brick building on Boylston was built in 1917. By 1991 these structures were in poor repair, and they needed to be retrofitted to meet current earthquake codes, and educational standards.
In 1992 TOPS began implementing its proposed expansion from one class per grade to two by adding a second sixth grade and kindergarten class. TOPS first 8th grade graduation took-pace in 1993. Simultaneously, from 1991 until 1998, the TOPS community participated in the planning and designing process to renovate Seward School and Franklin Avenue. Funding levies for the renovation failed to pass for several years, but in the fall of 1997 with funding in place and plans ready TOPS moved out of Seward and into McDonald School. During these years TOPS moved four times, including twice for seismic upgrades during the summers at both Seward and McDonald.
From the beginning TOPS has been an innovative, creative, and community building school that has been able to successfully adapt to changing circumstances, and respond to external struggles. Through these struggles TOPS as a school program, and as a community flourished and has been considered a hallmark of what is good in public education. It celebrated its many successes in the fall of 1999 when TOPS moved back into its permanent home at Seward School. TOPS continues to be one of the most popular programs in the Seattle Public School District.