Library
Welcome to the TOPS Library!
The TOPS Library provides resources and instruction for students in all grades.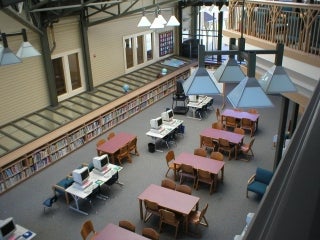 Librarian: Nick Schirmer
nmschirmer@seattleschools.org
Library Hours: 8:20 a.m. – 3:30 p.m.
(Students will not be admitted before library is open)
Reading is an important life skill, and access to a welcoming library with interesting books encourages children to learn and grow. You can help to make our library a vibrant place by purchasing a book off the Library Wish List.