Fundraising
Community support has a very real impact
Because of the generosity of the TOPS community, Friends of TOPS ensures additional programming beyond what Seattle Public Schools provides. Through Friends of TOPS, our community is able to establish its own priorities for our children's experiences, providing academic support and exciting enrichment opportunities.
These funds allow TOPS children to have experiences and opportunities truly specific to TOPS – ones that could not be found at other Seattle schools. Here are just a few of the unique programs that Friends of TOPS supports:
Music – general music education for K-3, every 4th and 5th grader learns an instrument, Middle School Band and Orchestra
Drama and Movement – an integrated drama program for 1st-8th grades led by experienced teaching artists
Planting the Seeds – an immersive learning experience for 8th graders volunteering with organizations that serve people experiencing homelessness
K-2 Assistants – part-time additional support for K, 1st, and 2nd grade teachers and students during class, recess and lunchtime.
Deaf and Hard of Hearing Family Nights – connects families to community resources and provides opportunity for socializing and community building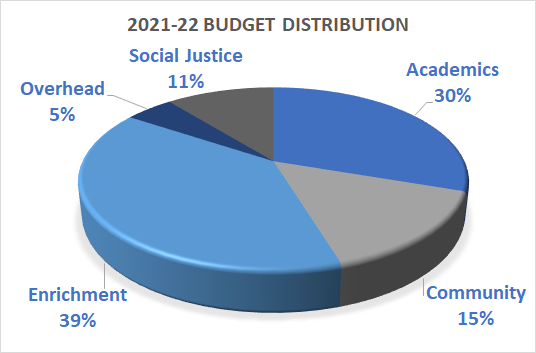 Every year, community members suggest and lead the programs, so each year may have new and different programming.
Donate to TOPS
Please take a moment to make a donation to Friends of TOPS and support these programs that empower students to be active participants, leaders, learners, and contributors to social justice. To guarantee funds for budgeted programs, Friends of TOPS uses donations received in the current school year to fund the programs that will occur in the following school year.
Checks may be made out to "Friends of TOPS" and dropped off in the office or sent to:
Friends of TOPS
2500 Franklin Ave E
Seattle, WA 98102
If you work for a company that matches donations, please submit a matching request to your employer to multiply the impact of your gift.
If you have questions or ideas, please contact us at donations@topsk8.org.
Thank you,
TOPS Site Council
and Friends of TOPS