TOPS K8 Weekly Update
Posted on: April 4, 2023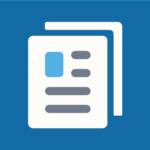 September 11, 2023
TOPS Mission & Vision
Mission: We are committed to educating our students by using an anti-bias, multicultural approach in a safe and stimulating environment. We help all students to learn, to understand and honor diversity, to respect and care for themselves and others, to be responsible, and to achieve a high level of academic excellence. By eliminating the achievement gap, we include students historically underserved by the public school system and help all students to meet or exceed standards.
Vision: We are creating a school that empowers students to be active participants, leaders, learners, and contributors to social justice.
September
TOPS K-8 Families,
We are eager to have our kindergarten families join us this week! It was exciting to see all our returning TOPS students AND we welcomed many new families. There have been a few hiccups with transportation and I know it will improve over time. More information below on who and how to contact the transportation department.
A reminder that I will be sending out newsletters every other week this school year!
Next week is International Week of Deaf People (Sept 18-24) and National Hispanic Heritage Month (Sept 15-Oct 15). Rosh Hashanah will also be celebrated this weekend from sunset on Friday, September 15 through Sunday, September 17th AND Yom Kippur, September 24-25th.
The Theme for International Week of Deaf People is: A World Where Deaf People Everywhere Can Sign Anywhere!
What is Hispanic Heritage Month and why is it celebrated?
"Each year, Americans observe National Hispanic Heritage Month from September 15 to October 15, by celebrating the histories, cultures and contributions of American citizens whose ancestors came from Spain, Mexico, the Caribbean and Central and South America."
"The day of September 15 is significant because it is the anniversary of independence for Latin American countries Costa Rica, El Salvador, Guatemala, Honduras and Nicaragua. In addition, Mexico and Chile celebrate their independence days on September 16 and September18, respectively."
This year's theme is "Latinos: Driving Prosperity, Power, and Progress in America."
Below are links to resources
I'd like to highlight two leaders this week in the Deaf Latino Community, Dr. Robert Davila and Manny Hernandez. Additional information is below and linked here: https://npg.si.edu/blog/sharing-stories-deaf-latino-experiences
Dr. Robert Davila:
"The life story of Robert R. Davila, Gallaudet University's ninth president, is quintessentially American.
Born to poor but loving parents, both from Mexico and both workers in the fields and orchards of the central valley in California, Robert Davila became deaf at eight years of age, the result of a severe case of spinal meningitis. Learning about a special school for deaf children in the northern part of the state and determined that her young son have a fair shot at life, Davila's mother sent him off alone to the city of Berkeley, the home of the California School for the Deaf (CSD). So began his amazing journey to personal and professional success.
Although the young Davila had received only sporadic formal education until his arrival at CSD because his family was consistently moving with the seasons, once he arrived at Berkeley, he soared. He learned American Sign Language and English, and after graduating with honors from CSD, entered Gallaudet University where he obtained a bachelor's degree in 1953, followed by master's and doctorate degrees in education from Hunter College and Syracuse University, respectively.
When he became Gallaudet University's president on January 1, 2007, Davila brought with him a depth of experience in education, both as a classroom teacher and institutional administrator. His classroom career involved teaching at the elementary, high school, and college levels, including nine years as a professor in Gallaudet's Department of Education."
Manny Hernandez
Mario "Manny" Hernandez, a deaf Puerto Rican, embodies the cultural tradition of storytelling through engaging visual poems. He shared his journey as a deaf Latino along with Dr. Davila on the panel with the Smithsonian Latino Center. "Lexington School for the deaf had a few requirements. One of those was that English must be spoken in the home environment. So we had to get rid of Spanish," said Hernandez. When recounting memories of his home and life with his family, who cooked traditional Puerto-Rican dishes for him, Hernandez recalled, "Food became my cultural connection." He managed to find ways to maintain a connection to his heritage in ways that were accessible to him as a deaf individual. In an effort to stand out as a deaf Latino, Hernandez shares his craft of storytelling with deaf youth around the nation. Through his work as a master storyteller, he continues the Latino tradition of oral storytelling through visual language, celebrating the identities of which he says he is now incredibly proud (Smithsonian Latino Center).
In the next few weeks many of our families & staff will be celebrating Jewish High Holy Days. Rosh Hashanah begins before sundown on Friday, September 15th and ends after nightfall on Sunday, September 17th. "Rosh Hashanah commemorates the creation of the world and marks the beginning of the Days of Awe, a 10-day period of introspection and repentance that culminates in the Yom Kippur holiday, also known as the Day of Atonement. Rosh Hashanah and Yom Kippur are the two "High Holy Days" in the Jewish religion." Yom Kippur, the day of Atonement, begins sundown on September 24th and ends after nightfall on Monday, September 25th.
Upcoming Events
First day for Kindergarten students
Early Dismissal:
Wednesday, September 13th
School is out at 1:10 pm.
Building Leadership Team (BLT) Meeting
Thursday, September 14th, 3-4 pm
At TOPS in Conference Room
National Hispanic Heritage Month (Sept 15-Oct 15).
Rosh Hashanah sunset on Friday, September 15 through Sunday, September 17th.
International Week of Deaf People (Sept 18-24)
First Site Council Meeting
Thursday 21st, 7-8:30 pm
Meeting ID: 860 840 1554
Passcode: TOPSK8
Yom Kippur, September 24-25th.
International Day of the Deaf
Curriculum Night
Thursday, September 28th, 6:30 pm
DHH News and Links
Sesame Street American Sign Language Series.
TOPS DHH Goggle Group:
Connect with the TOPSDHH google group which is similar to the TOPS Grade bands. This is open to families/parents with DHH students (IEP, 504, or no services).
Families can use this to learn about events in the community like DeafThrive or captions/ ASL interpreting events (Paramount, 5th Ave,) free events or special rates for DHH kiddos- there is a gymnastic class offered close by to TOPS (see attached), etc. This is also a way for families to connect on other topics.
They can contact me (Laura Gramer) at lobara@gmaill.com to be added to the google group.
Laura Gramer
(parent of a 4th and 7th graders)
Arrival and Departure
As we begin the new year, we will utilize a similar arrival process from last year. Please do NOT park on Louisa for either arrival or dismissal. It is our busiest street with district provided transportation (buses and private car) dropping off and picking up students. Louisa has also been designated a School Streets (see attached document).
Arrival:
Door supervision will begin at 7:35 am.
Students needing breakfast will be provided a space to eat in the morning.
Please drop off your students on Roanoke, Louisa, or Boylston. We will have staff members there to monitor and assist students getting to the correct entrance.
Kindergarten & 1st grade students can be dropped off on Louisa where we will have designated staff to meet them and walk them to the appropriate entrance.
Students will remain outside the building until the first bell rings at 7:50 am.
Kindergarten students will enter through the kindergarten doors.
First grade will enter through the main doors.
2nd and 3rd Grade students will enter through the designated courtyard doors.
4th and 5th grade will enter through the library doors off Louisa-near the cafeteria entrance.
Middle School students will enter through the Boylston doors.
Dismissal:
Students will exit through the same doors for entry.
Kindergarten students will be walked to the bus/school district provided transportation OR be waiting in the kindergarten playground for pick up by parents.
Students riding school buses will go to Louisa or Boylston.
Parents picking up students, please park a couple blocks away and walk to the school.
Students will exit the building for pick-up.
We are asking that all families remain outside for dismissal. You may enter the building after dismissal if needed.
After School Care Options at TOPS
KidsCo: Onsite at TOPS and will start on September 7th supporting students and families after school. https://www.kidscompany.org/tops/
Young Roots Community School: After school enrichment will be offered this year. See the link below for the website and after school class offerings.
School District Bus Transportation
School District Transportation Update on Buses:
All bus communication will come from the district. (206-252-0900)
At this time, it is our understanding that buses will be operating.
All our buses are ZUM. There is a family app and you should be able to track where the buses are. We will be implementing check in cards for students so you will also be able to track that they are on the bus! (More info will be coming soon on this.)
To help make the first day of school smooth, please consider the following:
Make sure you know your child's bus route number.
To help bus drivers learn routes and stops efficiently, we highly recommend using the bus starting the first day of school if that will be your child's primary means of transportation.
For the first week of school, please communicate how your child will be going home to his/her teacher (bus, walk, carpool).
The parking lot is CLOSED for drop-off and pick-up during arrival and departure times.
School Lunch & Free and Reduced Lunch
Paying for School Lunches:
Free and Reduced Lunch:
We encourage all eligible families to submit a new application for free and reduced price meals prior to the start of each new school year. Applications are accepted anytime throughout the school year.
Who Should Apply?
You should complete the Free and Reduced Price Meal Application if:
Your household income is SAME or LESS than the amount on the Income Chart at the link below.
You receive Basic Food
You take part in the Food Distribution Program on Indian Reservations (FDPIR)
You receive Temporary Assistance for Needy Families (TANF)
You are applying for a Foster Child
Community Building at TOPS
Here are just a few ways to connect with the TOPS community and other families. Many of the groups have web pages with more information that are linked below.
Connecting to the grade level TOPS Email Groups:
Volunteering at TOPS:
Volunteer Coordinators: Candice Boley and Sarah Kinsella
Site Council: TOPS Site Council is our family-staff-community group who work together to build an inclusive, equitable, and supportive learning environment. Our first meeting will be in mid-September.
We are currently recruiting members for this school year and particularly need:
At large members
Co-Treasurer
Co-Secretary/Communications Lead
2nd grade rep
5th grade rep
6th grade rep
TOPS Racial Equity Team (RET)
Meets 2nd and 4th Tuesdays after school from 3-4 pm.
We would love for more parents/family members to join the TOPS RET.
Characteristics of Strong Team Members: Team members should have an active commitment to working towards racial equity, the willingness to put time and effort into the work, and the desire to continuously deepen their learning around issues of racial equity in order to shift school environments and adult practices to support the brilliance of a learners, especially students of color who are furthest from educational justice. (excerpt from the RET handbook…linked here.
If you are interested in joining/participating/learning more, please contact Amanda Rengli (asrengli@seattleschools.org)
Anti-Racist White Parents (ARWP): The Anti-Racist White Parent Group (ARWP) is an affinity group working to advance racial equity at TOPS K-8 following the leadership of families of color. The ARWP is open to all and is intended to create space for mistakes, learning, and growth by white people.
If you have questions, please contact the parent organizers at arwp-organizers@topsk8.org.
Tara Murphy Forde, Roxane Geller, Lucas Dobbs,
Molly Wallace, Dominic Muren, Melissa Ka'iulani Pico
Middle School Lockers
Middle School Lockers:
All students will be issued a locker with a lock. We are down about 20 locks right now due to loss/theft last year. We have placed an order and they should be arriving soon. While we are waiting, if families are able to provide a temporarily lock that would be appreiciated.
All Middle School students will be taught how to open a combination lock the first day of school. Locker numbers and codes will be issued by 3rd period (homeroom) teachers.
It is expected that students utilize their lockers to store coats, bags, cell phones, any unnecessary items.
Students are NOT to share lockers.
Links to Videos to prep your middle school student on How To Open a Lock:
Middle School Athletics
Hello Middle School Families!
Middle School Sports for fall season are starting soon. If your student is interested in playing for the TOPS Girls Soccer team or the TOPS Ultimate Frisbee team, it is really important to get their sports paperwork in as soon as possible! Your student cannot attend practice until all of their paperwork has been cleared by the athletic directors (Katherine Chertok and Eric Herndon). If you need to schedule an appointment with your doctor for a physical, we recommend doing that as quickly as possible! Physical appointments are also available at any Seattle Schools High School at their Health Center.
All athletic paperwork can be found on the SPS website https://www.seattleschools.org/departments/athletics/middle-school-forms/
We have also made PDF packets of all the paperwork needed for each sport below. These packets are also printed for your student to pick up in the gym, if needed.
Please note that the student physicals (completed by the doctor) remain on file for 2 years before expiration. All the other papers need to be completed each school year. If your student is planning on playing another sport this year—Boys/Girls Basketball in winter or Track or Boys Soccer in spring, consider getting a head start on their paperwork now!
Below are the practice schedules and coaches contact information for fall sports.Girls
Soccer:
Practices on Monday and Thursday 2:30-4:00pm on Rogers Playfield
Please bring athletic clothes, soccer cleats, water bottle, shin guards and soccer socks
FIRST DAY OF PRACTICE: Monday, September 18th
Games: Saturday mornings through November- first game September 23rd
Coaches: Katherine Chertok (kehinn@seattleschools.org) Shawn Roseman (chiguina@gmail.com)
Ultimate Frisbee:
Practices are on Wednesday 1:15-3:15pm (A & C teams) , Thursday (A team only) and Friday (C team only) 2:30-4:00pm on Rogers Playfield
Please bring your own water bottle & cleats and wear comfortable clothes to run around.
FIRST DAY OF PRACTICE: Wednesday, September 13th
Games: Saturdays through November/early December- first game September 23rd
Coaches: Souma and Akiko Yabuki (akyabuki@seattleschools.org)
Please reach out with any questions or concerns. We look forward to an outstanding fall season!
Go Falcons,
Athletic Coordinators
Katherine Chertok and Eric Herndon
September PE Newsletter 2023.pdf Download 187.1 KB
What I am Reading:
Fiction:
The Final Strife by Saara El-Arifi: "Red is the blood of the elite, of magic, of control.
Blue is the blood of the poor, of workers, of the resistance.
Clear is the blood of the slaves, of the crushed, of the invisible.

Sylah dreams of days growing up in the resistance, being told she would spark a revolution that would free the empire from the red-blooded ruling classes' tyranny. That spark was extinguished the day she watched her family murdered before her eyes.

Anoor has been told she's nothing, no one, a disappointment, by the only person who matters: her mother, the most powerful ruler in the empire. But when Sylah and Anoor meet, a fire burns between them that could consume the kingdom–and their hearts.

Hassa moves through the world unseen by upper classes, so she knows what it means to be invisible. But invisibility has its uses: It can hide the most dangerous of secrets, secrets that can reignite a revolution. And when she joins forces with Sylah and Anoor, together these grains of sand will become a storm.

As the empire begins a set of trials of combat and skill designed to find its new leaders, the stage is set for blood to flow, power to shift, and cities to burn."
Math Brain Teaser
Answer is below…give it a try b4 you look!
Joke of the Week:
Q: What month of the year do trees dread the most?
A: Sept-TIMBERRRRRRR!
Answer to math brain teaser!
TOPS K8
Seattle Public Schools provides Equal Educational Opportunities. If you or your child have experienced an incident of racism, bias or discrimination at TOPS K8, please inform me, complete our TOPS K8 Racial Incident Reporting Form or contact the Office of Student Civil Rights at 206-252-0306, or oscr@seattleschools.org